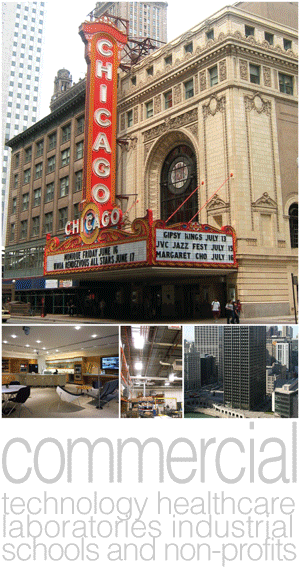 From the Beginning...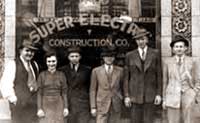 Super Electric's success has been tied to the expansion and development in the Chicagoland area. Incorporated in 1936, we have worked with the major industries of the day. Beginning with the railroads, we completed projects for Santa Fe, Penn Central, and Amtrak. As transportation continued to grow in exciting new ways, commercial airlines brought more new business to Chicago. Super Electric through the years proudly worked for the airlines providing our services for United Airlines, which included a hanger at Midway Airport, jetways and storage structures at O'Hare, as well as an offsite reservation center. As commercial and industrial businesses grew in Chicago, Super Electric seized these new opportunities to build state-of-the-art warehouse and manufacturing facilities for Spiegel, International Harvester, Zenith Radio, and Sara Lee.


Today...
We remain committed to provide the best possible services required by our diverse customer base. We remain a family-owned and operated company engaged in performing electrical construction, maintenance and design/build installations within the commercial, industrial, institutional, and health care industries. By completing our work safely and effectively, our highly experienced project managers and electricians use the best solutions available to satisfy our customer's needs.