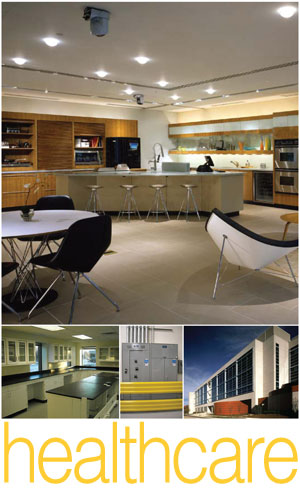 Healthcare Projects

Handling the special power requirements of healthcare facilities and laboratories where outages can be life threatening is an area of expertise for Super Electric.

Working hand-in-hand with local and national accreditation companies, Super Electric's extensive knowledge of the various codes enables us to handle the myriad of power and voltage requirements that set these facilities apart from other commercial buildings. From nurses call stations and emergency lighting systems to sophisticated medical equipment installations; Super Electric is a contractor that delivers a quality job the first time.

Whether its emergency rooms, intensive care units, heliport pads, or clean rooms, new construction, renovation, or ongoing maintenance, the Super Power Team has the engineering capabilities and skilled electricians to bring each project in on time and on budget.