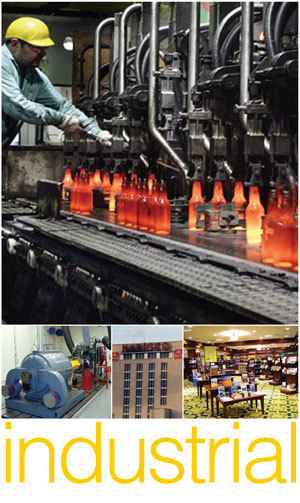 Industrial Projects

Industrial projects are one of the most complicated types of electrical construction that can have many different requirements. Super Electric has done it all - automated lines, ovens, food processing, freezers, packaging lines, conveyor systems, robotics, and PLC controllers. General Contractors nationwide call upon the Super Power Team to complete high and low voltage wiring, specialty piping, and conduit to generators and distribution systems.

Because these projects are oftentimes on a tight production schedule, Super Electric's workforce makes certain that the electrical work is finished on time.

No matter what the power requirements, Super Electric's experienced engineering staff and skilled electricians provide real value to every project.

Our working knowledge of complex electrical systems makes it easy for the Super Power Team to coordinate with outside programmers, machine installers, and other construction crews to ensure that all power requirements are completed on time and on budget.