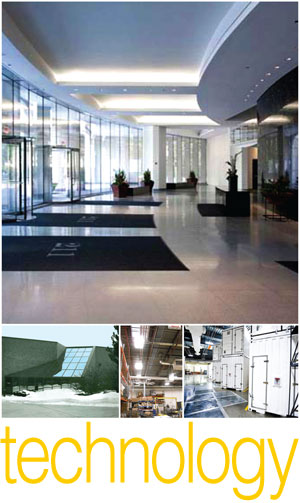 Technology Projects

No other category of construction has the unique requirements for an uninterrupted power supply like a technology center. Super Electric continues to be at the forefront of installing these critical systems. Whether it's new construction or updating an existing facility, the Super Power Team has the knowledge and experience to get the job done right - the first time.

Whatever the requirements - power distribution, generator, UPS systems, TVSS, mechanical equipment connections, building automation systems, transfer switches, power distribution, or sophisticated grounding - Super Electric engineers and electricians have the expertise to successfully complete every project.

Many existing facilities require retrofitting the power service in order to meet the requirements of new and updated systems. We have the necessary skills and experience for the coordination of the electrical systems, mechanical systems, plumbing, and fire protection which are extremely important for this type of installation. Working in conjunction with other trades as well as managing the electrical installations, Super Electric's Power Team brings added value to every project we undertake. We can complete your project with a minimum of disturbance to an ongoing business. You can be confident that the Super Power Team can handle the most multifaceted project.